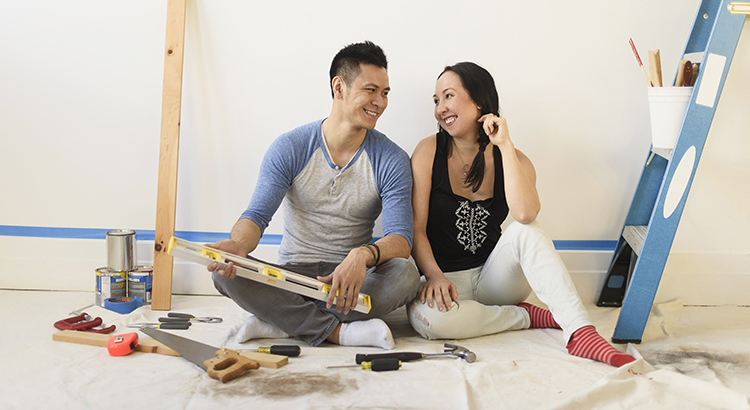 In this sellers' market, many homeowners wonder if anything needs to be remodeled before they list their house for sale. That's where an experienced real estate professional can help. They can discuss with you today's market conditions and how they impact what you should – and shouldn't – renovate before selling.
Here are some considerations a professional can advise you on:
1. With current supply shortages in Sussex and Morris counties, buyers may be willing to take on projects themselves.
A normal market usually sees a 6-month supply of homes for sale. Over that amount, and it's a buyers' market. Below that, we're in a sellers' market. According to a recent report by the National Association of Realtors (NAR), our current supply of homes for sale, while rising, still remains stubbornly in sellers' market territory:
"Unsold inventory sits at a 2.6-month supply at the current sales pace, modestly up from May's 2.5-month supply but down from 3.9 months in June 2020."
So, what's that mean for you? If you're a seller trying to decide whether or not to renovate, this is especially important because it's a sign of buyer behavior. When there aren't enough homes for sale, buyers may be more willing to purchase a home that doesn't meet all their needs and renovate it themselves.
2. Not all renovation projects are equal.
You don't want to spend time and money on a project that isn't worth the cost or is too trendy for some homebuyers. According to an article by Renofi.com, basing home updates on what's popular right now can be a costly mistake:
"The last thing you as a homeowner want to do is center your home design around a passing fad – even worse, one that will look dated quickly."
Before making any decisions, talk to your real estate advisor. They have insight into what other sellers are doing before listing their homes and how buyers are reacting to those renovations and upgrades. Don't spend the time and money to be trendy – if your buyer wants to upgrade later, they can.
3. If you've already made upgrades this past year, your agent can help spotlight them.
If you have already completed some renovations, you're not the only one. The Covid pandemic kept people at home last year, and during that time, many homeowners completed some home improvement projects. HomeAdvisor's 2021 State of Home Spending Report found:
"35% of households that completed an improvement project undertook some type of interior painting, while 31% completed a bathroom remodel and 26% installed new flooring."
Let your real estate professional know if you fall in this category. They can highlight any recent upgrades you've made in your house's listing.
Bottom Line
When it comes to renovations, your return-on-investment should be the priority. Let's connect today to talk through any upgrades you've already made and to find out what you should prioritize before you sell to maximize your house's potential.
For Expert Real Estate Advice, Contact me at 973-490-4999 or email Nina@NinaFradl.com…and Start Packing!
If you've found this information to be helpful, please let us know. We'd love to hear your comments and help you with other topics you may want to learn about!