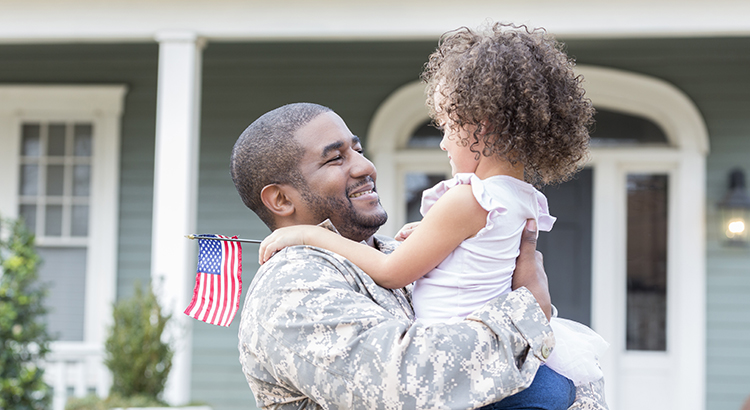 In Northern New Jersey and all over the country, some veterans are finding it difficult to obtain a home in today's market. According to the National Association of Realtors (NAR):
"Conventional conforming mortgages (mortgages that conform to guidelines set by Fannie Mae and Freddie Mac), accounted for 74% of mortgages obtained by homebuyers in May 2021, an increase from about 65% during 2018 through 2019…The share of VA-guaranteed loans has also decreased to 7% in May 2021 from about 10% in past years."
Recent data in the latest Origination Insight Report from Ellie Mae sheds light on the continuation of this trend. Below, we can see just how small of a share of total financing VA loans made up in June of 2021, according to that Ellie Mae report: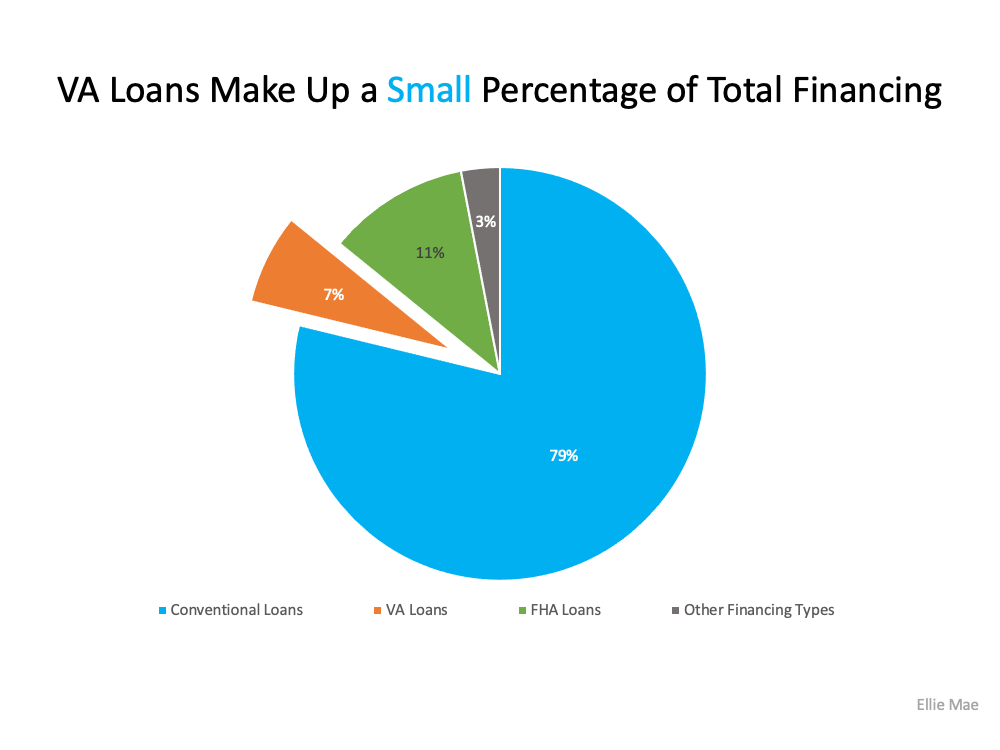 The drop in VA loan usage can be attributed to the difficulties veterans continue to face when buying a home. The NAR article elaborates:
"It is extremely difficult for FHA/VA buyers to get accepted in a multiple offer situation. They are on the bottom of the hierarchy."
One contributing factor is that buyers with VA loans can't waive certain contingencies. However, just because a certain contingency must be present for a particular buyer doesn't mean that buyer's offer shouldn't be considered.
What Should Sellers Do To Help Create a Level Playing Field?
As a seller, it's important to consider every offer in front of you regardless of loan type. If you're selecting an offer because some contingencies are waived, keep in mind that it doesn't always mean the offer is what's best for you.
Buyers who can't waive specific contingencies may adjust other terms in their offer to make it more attractive to sellers. This may depend on several factors, including their loan type and location, but a motivated buyer and their agent will do everything they can to present an offer that's as attractive to you as possible.
You should make sure you take time to really understand the terms of their offer and see the big picture. Working with a serious buyer who's motivated to purchase your house may provide a better opportunity for you to reach your overall goal.
Bottom Line
If you're ready to sell, let's connect. Together, we can make sure you understand the terms of all offers so you can give each one fair consideration, including those buyers using a VA loan. Our veterans sacrifice so much for our country. They've earned our gratitude and should have the same opportunity to obtain the home of their dreams.
Call me at 908-798-4217 or email Nina@NinaFradl.com…and Start Packing!
PS. Your Referrals help our wounded soldiers.  I will make a donation in the name of each of my clients for every home that I sell.  Homes For Our Troops mission is "To build and donate specially adapted custom homes nationwide for severely injured post-9/11 Veterans, to enable them to rebuild their lives."  They are evaluated as one of America's Top-Rated Veterans and Military Charities by Charity Navigator and Charity Watch.  So, YOUR REFERRALS REALLY DO HELP our warriors who have given all to serve us.
Who do you know considering buying or selling a home you could refer to me?  Not only will they benefit from my dedicated service, you can rest assured I am also donating to a very worthy cause.  To refer your friends, neighbors, associates or family members considering making a move, call me at 973-262-5962, or pass my number on to them.  Thanks in advance.  
If you've found this information to be helpful, please let us know. We'd love to hear your comments and help you with other topics you may want to learn about!